What makes a strong team?  What makes leadership effective?
This much is certain—there is support, excitement, and most importantly, trust, in all positive partnerships. The right team can greatly enhance anyone's passion for life.
At BCIT MA, there is a motivated team known as Community Relations. This committee is an outreach team, providing volunteer efforts through various community channels.
The Vice President of Community Relations is Julianne Ratchford. As a hard working team leader, she shares her views on leadership and teamwork. Expect valuable advice in this interview, as well as fresh perspectives for students striving to become leaders of tomorrow!
What are some memorable volunteering and fundraising activities this year? (her answers are in orange)
We teamed up with Covenant House to hold empowering workshops for disadvantaged women. We also organized two high school workshops on internet/social media safety and resume writing. Fundraisers include CIBC Run for the Cure, Golfing with Glenna, and Movember!
What are your thoughts on taking knowledge from the classroom, and applying it to a real-world setting?
It's incredible! BCIT MA reinforces what we've learned in school by taking it into the community. You know what's amazing? When you teach, you have a far better grasp of what you've learned.
I definitely agree. When you teach, it's an interaction of knowledge, and very proactive!
Yes, exactly! There is more than just these four walls surrounding us at school, and we have resources to reach out to a bigger community. It's about learning together, and building together.
I think people sometimes overlook the impact they can have on others. Through my personal experience of having a sister with a disability, I understand people's hardships, and I want to help.
Community outreach is rooted in team effort. What is your vision for a strong team?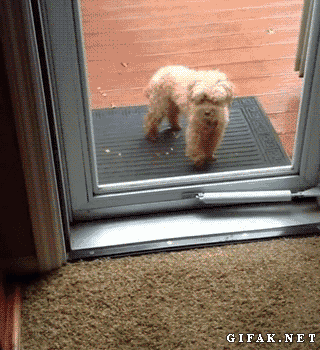 Teamwork is absolutely essential. It isn't the amount of people, but the amount of passion and energy that is in each individual.
I focus on communication, and as a team we have worked on this all year. Everyone is encouraged to speak up, and get involved as often as possible.
If a team struggles to function effectively, how should a team leader handle this?
People have different work ethics, value systems, and sense of pace. I've learned that everyone is motivated differently and you can't change people. I had some difficulty with this in the beginning and learned the hard way!
My job is to do my best in creating an environment that people can be excited about. When people are happy to be here, they naturally want to do their best.
How does trust and respect influence team motivation?
Trust and respect go hand in hand, and trust is so important!
I had to work on not being a micromanager—it only adds stress, and really, it undermines the ability of the people around you. The message sent to the team is negative – "I'm going to keep tabs on you, because I don't trust you".  Definitely not a good approach!
Every director has their own team and projects, and they should have control over the outcome. My goal is to be a transparent leader, trust my team's capacity, and provide the right resources.
Any more tips for students interested in a leadership role?
Organize, organize, and organize! It is so essential in minimizing risk.

Break down tasks to manageable chunks from the start—you can prevent one problem from crippling your entire project.

Know when to step in and take action.

Set realistic timelines for everyone and stick to them!

 
What is the best way to relax and recharge?
Talk things through with others and rationalize. It's important to have an outlet for doubts, and get honest feedback. When all else fails, it's time for some wine! Kidding! Well, not totally kidding! Always make time for fun.
What are your plans after graduation?
I'm hoping my internship with the Fairmont Pacific Rim will lead to a permanent position in luxury hotel sales! I'm also antsy to start travelling again. After graduating UBC, and prior to BCIT, I travelled for a few years. If local job prospects don't work out, I would like to travel to Asia and apply for a working visa in England. I will still be looking at the luxury hotel sales industry—it's just a matter of where!
Community Relations offers all students a chance to interact directly with the public. Through giving back to the community, classroom learning is reinforced and challenged. There are no shortages of community groups that would be delighted to welcome BCIT students and their skill sets.
Julianne is wrapping up her two years at BCIT, and leaves behind a solid foundation for volunteer initiatives to continue on. Her exciting job prospects may keep her here, or take her to far-off destinations, and there is no doubt that an incredible journey awaits. Bon-voyage, Julianne!